Everyone knows that creating amazing content is the key to any social media strategy. But what if you're not a writer? Or, even worse, do you hate writing? Thankfully, there are ways around this—and it doesn't have to be complicated or time-consuming. In fact, the best way to create content that readers will love is by following these seven simple steps:
1. Combine Words And Images/Videos
In social media, images and videos are the most important type of content. They're what draw people into your posts and keep them engaged with your brand. This means that you should use images and videos wherever possible—not only on Instagram but also on TikTok and Facebook.
Use Stories to Demonstrate Your Products or services if you have a product or service that's difficult to explain, try using stories instead. People love stories because they can help them connect with your brand and understand what you do in a way that's easy to digest.
When you're creating images and videos for social media, make sure they're optimized for their medium. For example, if you're creating an image for Instagram, make sure that it's not too big. Images should be no larger than 1080 pixels wide by 1920 pixels tall; otherwise, they'll look pixelated and grainy when viewed on a mobile device.
If you have a lot of text in your image, use the caption feature to add further context. The caption feature is a lot like the description of an Instagram post. It allows you to upload additional text that describes your photo and provides context for what it means. For example, if you're taking a picture of a dog in front of a sign that says "ALL DOGS GO TO HEAVEN"
If you're not sure what type of image to use, consider using Canva. Canva is a free online tool that allows you to create social media images and infographics. It has hundreds of templates that you can use to create Instagram posts, Facebook cover photos, and Twitter headers—you name it. The best part is that Canva makes it easy for anyone to create professional-looking content without an expensive design degree or expensive software like Photoshop.
Use a photo or vector graphic to illustrate your point. For example, if you're sharing information about how your company has helped local schools, you might want to include an image of children sitting in the classroom or playing outside.
2. Reuse Pre-Existing Content
The easiest way to repurpose an existing piece of content is to simply take it and use it on social media. It's a simple but effective technique that can be used in a variety of ways. If you have something like an email campaign, blog post, or press release that has done well in the past, you can easily share it with your followers via social media.
You can also use older posts as inspiration for new content by revising them or turning them into infographics. Just remember that when recycling existing content, make sure it is relevant not only to the topic but also to your audience (in terms of tone and language).
3. Understand the Fundamentals of Copywriting
As a copywriter, I've seen first-hand how social media is a powerful marketing tool. But many people struggle to make the most of their social presence because they don't know how to write that kind of content.
That's where copywriting comes in—copywriting is the art of writing to persuade. Copywriters write for a living, often crafting headlines and body copy for ads. They're also masters at writing for social media, blog posts, email marketing campaigns, and sales pages. Basically, anything that needs persuasion!
To become a great writer, you need to learn the basics of copywriting. Copywriters are skilled at writing content that is persuasive and interesting, which makes them some of the most well-paid writers on the planet.
So, that's a skill you may need to develop, too. You need to be able to write good content, but you also need to know how to write content that persuades people and gets them excited about your brand. So take the time now (or later) to educate yourself on copywriting.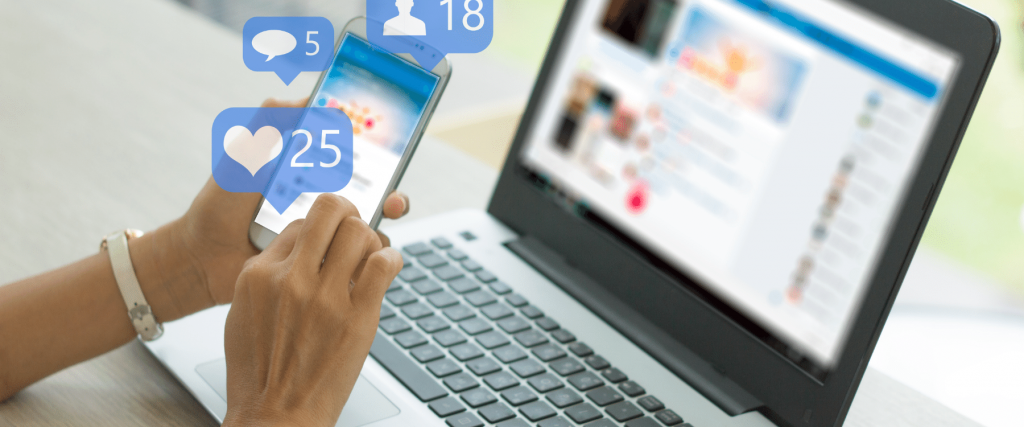 4. Ask Readers to Share Their Ideas
While you might feel most comfortable with a pen and paper, it's also important to ask readers for their ideas. Here are some ways to do that:
Ask them to share their comments on your posts. This allows others to get involved in the conversation, which can help you grow your audience.
Ask them to email you with questions or feedback. If they don't want to post publicly, they can email you privately instead of commenting on social media or sending a DM (direct message). You can even set up an email address specifically for this purpose if needed (i.e., [email protected]).
Asking readers for their ideas can help you improve as a writer—and help grow your audience in the process.
5. Get A Little Help From Your Friends (Er, Team)
If you have a team or even just some friends who can help, don't be afraid to get them involved with your content.
Use them for inspiration.
Have them write the content for you.
Have them edit the content for you.
Share their posts instead of yours on social media so that they get more attention and engagement than if it were just one person sharing everything (and also so that people associate your brand with more than one person).
If you're a content creator, don't be afraid to get outside help. This is especially true if you hate writing or are not good at it yourself. By using your team effectively, you'll be able to create amazing content that people can connect with and engage with more easily. It may sound a little cliche, but having a team is one of the most important factors in successful content marketing. You can't do it all by yourself, and that's okay! Your team should be able to help you with many aspects of your social media plan: idea generation, writing, editing, and more.
First things first—you'll need someone who knows just enough about social media marketing to get by. If they don't have time to commit as much as they used to (or even at all), find someone else who has an interest in learning more about this type of work but isn't already doing it full time. They'll be able to answer questions during meetings if necessary or write up some ideas if needed.
6. Keep A List Of Content Ideas Handy
If you're struggling to come up with new material for your social media pages, try keeping a list of content ideas handy. This can be in the form of an actual list or just a running commentary in your head or journal that you refer back to when needed. When you've got an idea that you think may work well, add it to the list. This is especially helpful if you are working with multiple accounts and need to keep track of what works best across all social media platforms.
For example, if you're posting about a new product launch or service, it might be helpful to have some pre-written posts that go along with the announcement. This gives you something specific to share rather than just sharing anything generic.
7. Try An Online Writing Tool
An online writing tool such as Grammarly can help you write better content and save time. You can use this tool to check your own work or have someone else look over it before publishing.
It's important to remember that not all readers are writers themselves, so don't make the mistake of assuming that your audience will be able to fully grasp what you're trying to say in the first place!
That's why using online writing tools like Grammarly and Copy.ai is helpful because they tell you if there are problems with your sentence structure and make suggestions on how they can be fixed.
An online writing tool such as Grammarly is a great help when writing. It's easy to use and has many different features that can help you improve your content. For instance, if you're using this program while typing out an email or writing a blog post, it will highlight any awkward phrasing and suggest ways to fix it with just one click. It also has a spell checker, which can help you avoid embarrassing mistakes.
The best part about these writing tools is that they have free features and may not require any downloads or installation. All you may need to do is visit their website and start typing!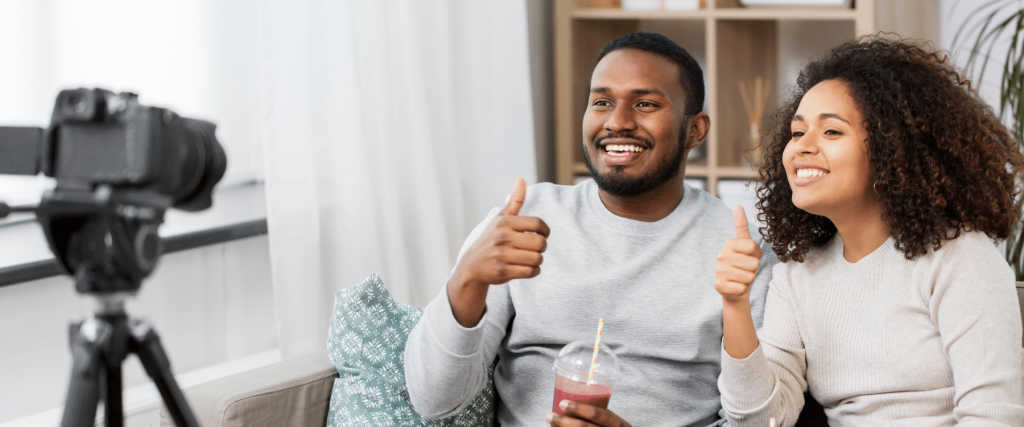 Creating amazing content doesn't have to be difficult or take up all of your time.
Creating amazing content doesn't have to be difficult or take up all of your time. In fact, there are many tools out there that can help you create amazing social media content, and that makes it easier than ever before to create an appealing copy.
If you're not feeling particularly creative, try using an app such as Canva to help create beautiful graphics for your posts. You can also use tools like BuzzSumo or Quora Alerts to stay up-to-date on what people are talking about in your industry and find out which topics generate conversation.
If you're just starting out on social media, it's important to remember that you don't need an entire team of marketing experts to be successful. You can easily get started by creating a simple content calendar and sticking with it. The most important thing is to be consistent. You don't need to post every day, but it's helpful for your followers if you post regularly. If you're just starting out on social media, it's best to start small and work your way up.
Conclusion
With these tips, you can create amazing social media content without spending all of your time on it. And who knows? Maybe by following these tips yourself, you'll find a new passion for writing.
If you're looking for more help with social media, check out the rest of our blogs to learn more about how we can help. If you have any questions or would like assistance in creating your first content calendar, please contact us today!

AFFILIATE DISCLOSURE: As a participant in affiliate programs as a way to maintain this site, CalvinMurray may get a commission when you make a purchase through links on this website…