The holidays are fast approaching, and if you're an e-commerce store owner, there's no time to waste. The holiday season is your chance to shine, and it's one of the busiest times for online shoppers. The good news is that there are a number of ways to boost your e-commerce store's visibility and performance during this busy period. Here are 12 tips for getting ahead of the competition:
1. Establish business objectives.
This is a great time to take a step back and look at your entire business plan, but also think about what you want to accomplish in terms of sales goals this shopping season. What are your monthly, quarterly, and annual goals? Do you have any specific projects or campaigns that need to be completed before the end of this fiscal year? Also, think about how far into the future you'd like to reach with company growth. Is there anything else you should know about what's on deck for where your business is heading as a brand?
In order to be successful with your holiday e-commerce strategy, it's important that you have a clear picture of what you want to accomplish.
2. Cross-channel marketing is essential.
Cross-channel marketing is the practice of using multiple marketing channels to promote a product or service. It's an essential part of the eCommerce strategy, especially during the holidays when shoppers are looking for answers on where to buy gifts online and how to do so quickly.
Use social media to promote holiday deals. Social media is an important tool for connecting with customers and establishing your brand as a go-to resource for all things related to gifts this season. Share special offers and promotions in posts that drive traffic back to your website, where they'll be able to purchase at the best price possible—or place an order right there on Facebook itself!
Make sure every action taken by customers generates data points that can inform future decisions about cross-channel marketing efforts like seasonal discounts or product recommendations based on past purchases (including those made via other channels).
3. Update your inventory
Updating your inventory can be a tedious task, but it's an important one. As you get closer to the holidays, more customers are shopping online and checking stock availability before making a purchase. Make sure your product is still in stock by looking at customer order history or contacting suppliers directly if you have any questions about current inventory levels.
Product availability: Is this product still available? If so, what quantity does it come in? What size does it come in? What color does it come in? What material is it made out of (if applicable)?
Price changes for products: Are prices changing for any reason—including shipping prices or tax requirements—between now and the holiday season?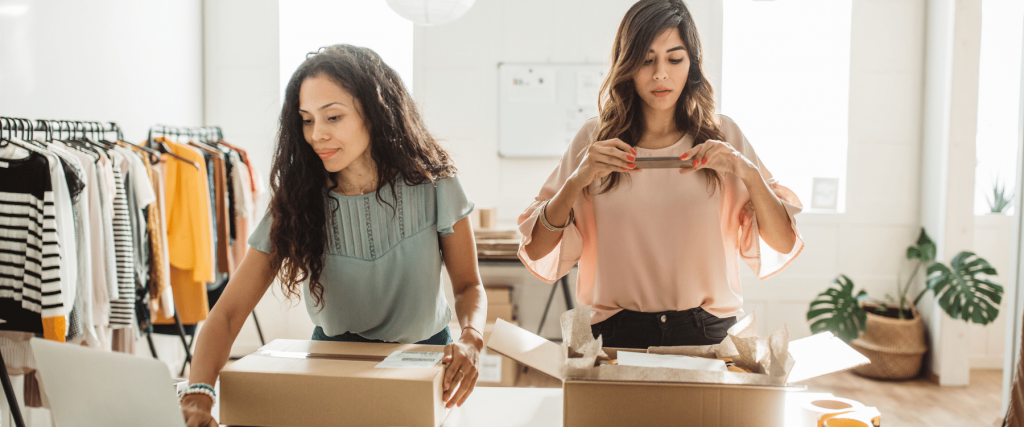 4. Offer discounts and free shipping
Offering discounts and free shipping can be a great way to boost sales around the holidays. The happier your customers will be with their gifts (and your store), the more money you will make during this time of year.
You can offer discounts by using coupons. For example, you could have a coupon available for $10 off any order over $100 or an additional 5% off all purchases. You can also offer free shipping on orders over a certain amount—for example, $50 or more. Or perhaps it would work better if you offered free shipping on all orders over an even higher dollar amount—such as $100 or more.
5. Optimize your website for all platforms
A responsive design ensures that your website will work on any device, from a desktop computer to a smartphone.
You can check if your website is mobile-friendly by using the Google Mobile-Friendly Test tool. If it isn't, we recommend using either a responsive theme (if it's a WordPress website) or a responsive-design plugin (if it's a custom website). If you don't have the time or resources to do this yourself, consider hiring an expert to help with the task.
Browser extensions like Ghostery will help you see how well your site performs across various browsers and devices by showing which resources are being loaded in real-time. This can be helpful in identifying what needs improvement when it comes to speed and performance, which has been shown as an important factor in conversion rates for B2C eCommerce stores.
If you're not sure how to optimize your website, consider hiring a professional to help with the task. There are many companies that offer services like SEO, PPC, and conversion rate optimization that can be a great asset if you need assistance with these things.
If you're looking to grow your e-commerce business, it's important to find ways to improve the experience of both customers and visitors. One way is by optimizing your website for speed, which not only improves user satisfaction but can also help increase conversions.
6. Suggestions for holiday content
Owning an eCommerce store can be hard work—but for store owners, the holiday season is exciting because their businesses see a boost in sales.
But if you have a blog that isn't up to par, you might be missing out on some easy sales opportunities during this time of year. If you want to make sure that doesn't happen, we have some tips on how to create great holiday content for your site!
Write a list of the top 10 gift ideas for men, women, and children.
Create a holiday wish list so people can share their wishes with friends who might be looking for ideas (or just to show off their holiday wish lists!)
Write a holiday gift guide: A gift guide is an excellent way to help your customers find the perfect present for their loved ones. It can be as simple as outlining different categories of gifts (such as "best tech gifts" or "gifts for kids") and listing some items that fit those categories.
Check out this article from MailerLite and download a free marketing calendar.

7. Get a website for your business
In this day and age, it's absolutely essential that you have a presence online, whether it's through a blog or an Instagram account or a podcast, or whatever. But if you don't have an actual domain name and website, you're missing out on a ton of opportunities to connect with your customers.
A website is where people can find out about your products and services, see pictures of your happy clients, read testimonials from people who've used your products and services, learn about the benefits of working with you versus another company, and all of that stuff!
Plus, if you've got a website, people can give you their email addresses so that they can get updates when things change or new products are added to your catalog. And those emails are gold! You can send them targeted messages about upcoming sales or promotions, or even ask them questions about how they use your products and services so that you can improve them for future customers (and maybe even get some free ideas!).
You can take advantage of our free website design starter offer…
8. Implement a social customer care program.
When it comes to building a business, social media can be one of your most effective tools. It's an effective way to communicate with customers and provide them with the information they need while also letting them know what you have to offer in a more personalized way than traditional advertising allows.
There are many different ways that social media can help you grow your brand. Here are our top five tips for using social customer care programs:
Use social media as a direct line of communication with customers: You can use this tool to provide immediate responses from your team members, which will build trust among consumers and increase their loyalty toward your brand or business.
Use social media as an opportunity for feedback from customers! You should ask questions about how they feel about certain products or services so that you can improve them over time based on what people want out of them! This will allow you to know exactly what needs improvement so that future iterations work better than ever before (and hopefully get positive reviews).
Use social media to promote your brand – You should post content that's relevant to your business, but also fun and engaging at the same time. This will allow you to reach a wider audience while also providing value for those who are already interested in what you do.
You can use social media as a tool for customer support – You can respond to user reviews, complaints, and questions from your customers without having to go through other channels like email or phone calls. This will save you time and effort in getting customer service done quickly!
Use social media to drive traffic to your website – You can use social media to promote your website and generate traffic for it. This is a great way for you to get more people interested in what you do and how you can help them!
9. Test your website's speed, performance, and security.
Website speed, performance, and security are critical for eCommerce.
Speed: Slow websites can frustrate users and hurt your conversion rates.
Performance: A slower website is like a bad user experience in real life—it's not just about how long it takes to load but also how the site behaves when it finally does. Your customers will likely abandon the site if they encounter glitches that make it difficult to navigate, search for products, or add items to their cart.
Security: As we move more of our personal information onto our devices, we become even more vulnerable to hackers who want access to our private information (like credit card data). Make sure your eCommerce site is up-to-date with current security software from reputable providers such as Norton or McAfee so that you can protect yourself from malware attacks and other threats online.
GTmetrix is an awesome website that you can use to test the speed and load time of your website.
10. Redesign your homepage if necessary.
It's important to redesign your homepage if it's not mobile-friendly and optimized for search engines. A slow-loading or clunky site will drive away customers and make it difficult for you to showcase your products. Additionally, if you have a secure connection but aren't using SSL certificates, then you may not be meeting the needs of your customers who want to buy from you securely.
Avoid making these mistakes by taking the following steps:
Make sure your homepage is easy to navigate.
Make sure it loads fast on all devices, including desktops and laptops, as well as mobile phones and tablets.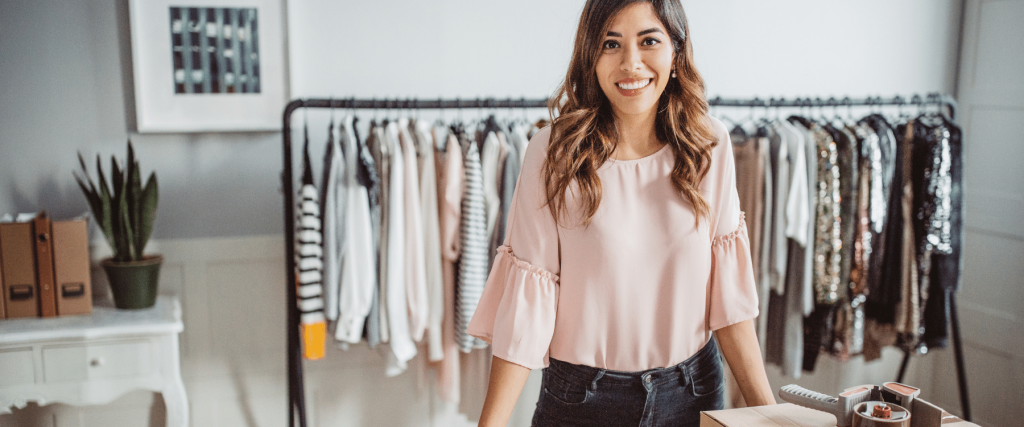 11. Double-check that everything is in order for a smooth start to the shopping season.
The holidays are a time when your e-commerce store receives the bulk of its traffic and sales. Whether you're launching a brand new website or have been running an established site for years, it's important to make sure everything is in place for this busy season.
Make sure your website is ready for the holiday rush.
You can do this by making sure that your website is able to handle high levels of traffic without crashing and by setting up systems that will help you keep track of orders during peak periods. To ensure that your site doesn't crash, consider increasing server capacity prior to the holidays so that it has enough power under the hood during peak sales times (like Black Friday).
You can also set up software like New Relic or Google Analytics so that it monitors how well your server handles different types of traffic. This way, if something goes wrong with sales—whether due to technical issues or other causes—you'll know right away and be able to fix it before too many customers get frustrated trying unsuccessfully to place orders on your website!
12. Review payment processing options and make a plan in case of problems.
The last step is to review payment processing options and make a plan in case of problems. You should have a backup plan as well as a plan for dealing with any issues that arise during the holidays. For example, you should know how you will handle problems with payment processing (e.g., cash on delivery or refunds). You should also be prepared to handle issues related to shipping, returns, and customer service (e.g., delayed deliveries due to weather).
In Conclusion
The holiday season is a busy one, so you'll want to be as prepared as possible. You can do this by following the ten tips listed above or by taking advantage of some of the services offered by our company.
We can help you with your website and make sure it's up and running smoothly no matter how much traffic it gets. We'll also install security software so your site is safe from hackers and optimize your site for speed so customers don't have to wait too long for pages to load! We'll also optimize your website for search engines so more people will be able to find you!
You can also take advantage of our social media management and marketing services. We'll help you with your Facebook, Instagram, and other accounts to ensure that they're all up-to-date with relevant content.
If you have any questions about how we can help improve your online presence during the holiday season, please don't hesitate to contact us today.
AFFILIATE DISCLOSURE: As a participant in affiliate programs as a way to maintain this site, CalvinMurray may get a commission when you make a purchase through links on this website…